John Peel Session #1: 20 years ago today
On recording a John Peel session in December 2001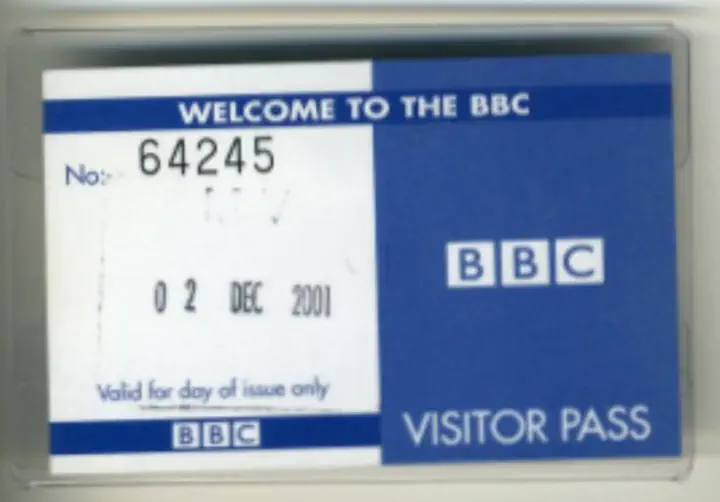 20 years ago today, I was in a band that recorded a John Peel session.
Both parts of that sentence seem amazing to me now. Twenty years having gone by is one thing; that we got to record a Peel Session in the first place is another.
I was recently digging through files on an old hard drive and found some images from late 2001. In my memory, all of this happened over the course of six or seven months, but now – looking at those images - it seems that things happened much faster than that. A matter of weeks, in fact.
The band was called Buick 6, and here we all are in central Birmingham during a photo shoot a few weeks after the session was recorded. From left to right: James Summerfield, Anna Russell, Jez Ince, Phil Robinson, and me.
The story behind how the session came about goes something like this….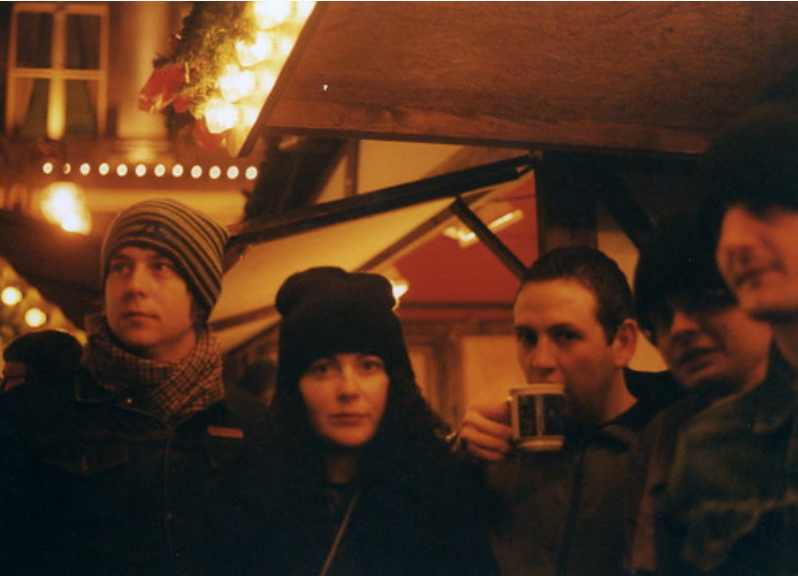 Before getting stuck in, I should say that someone unconnected with the band must have taped the show featuring our session when it was broadcast, because they have since put it on YouTube. If you like, you can listen to the session – including Peel's introductions to our songs – here as you read along.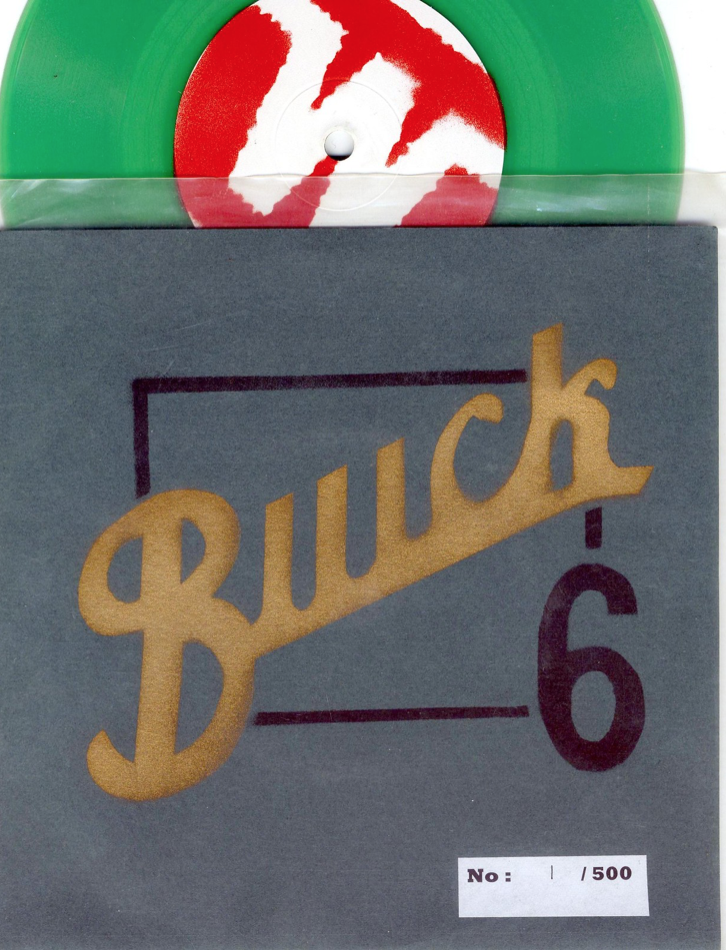 We had recorded and self-released a 7" single towards the end of 2000 and nothing much had happened with it. Then, in late October 2001, Radio 1 came to Birmingham for a week of live broadcasts and other events. I could tell you a bunch of stories about that week, but the important part is that one of the band - Jimmy - had bumped into John Peel in the street and had given him a copy of the single.
SIDENOTE: As Jimmy gave him the single, Peel was flustered and told him how he'd just picked out several hundreds of pounds worth of records in The Diskery - one of Birmingham's famous old record shops.
Upon reaching the till, however, Peel had realised that he had forgotten his wallet. Another punter in the shop had paid for his records, with Peel taking the guy's number so that he could reimburse him.
Years later, I was sat with a group of people, and someone began telling a tale about how one day they'd been shopping in The Diskery, and who should walk in but John Peel, and……you can guess the rest.
Peel paid him back in full, you'll be pleased to know.
Knowing that John Peel had a copy of our record was exciting in and of itself, but when Radio 1 packed up the circus and left town at the end of the week, we didn't think much more about it.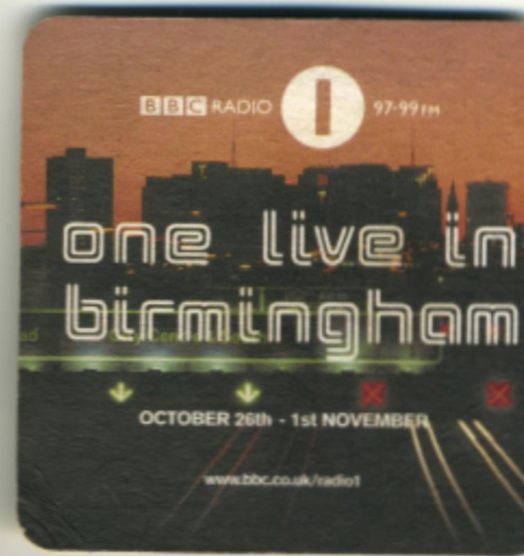 This was not the end, though, because John Peel famously listened to everything he was given, and so it proved in our case.
One night a few weeks later in mid-November 2001, we were at The Jug of Ale in Birmingham to play a gig. Before the show, we were all sat around a table downstairs having a drink. We did a lot of shows, and sat around a lot of tables, in a lot of pubs, but I remember this evening vividly because – one by one – all of our mobile phones suddenly started to ring at once.
This was odd, and we sat and looked at each other for a moment as the five phones chimed. When we each answered, we found that friends were calling us up to say, "John Peel is playing your record!!".
That was a huge thrill, and an unforgettable moment.
Things got even weirder/better a few days later when we received an email from Peel's producer, asking us to come in and record a session. There had been a cancellation, apparently, and a slot had come up on 2nd December. We said yes on the spot, and off we went to London early on the morning of 2nd December to Maida Vale studios, hardly believing what was happening.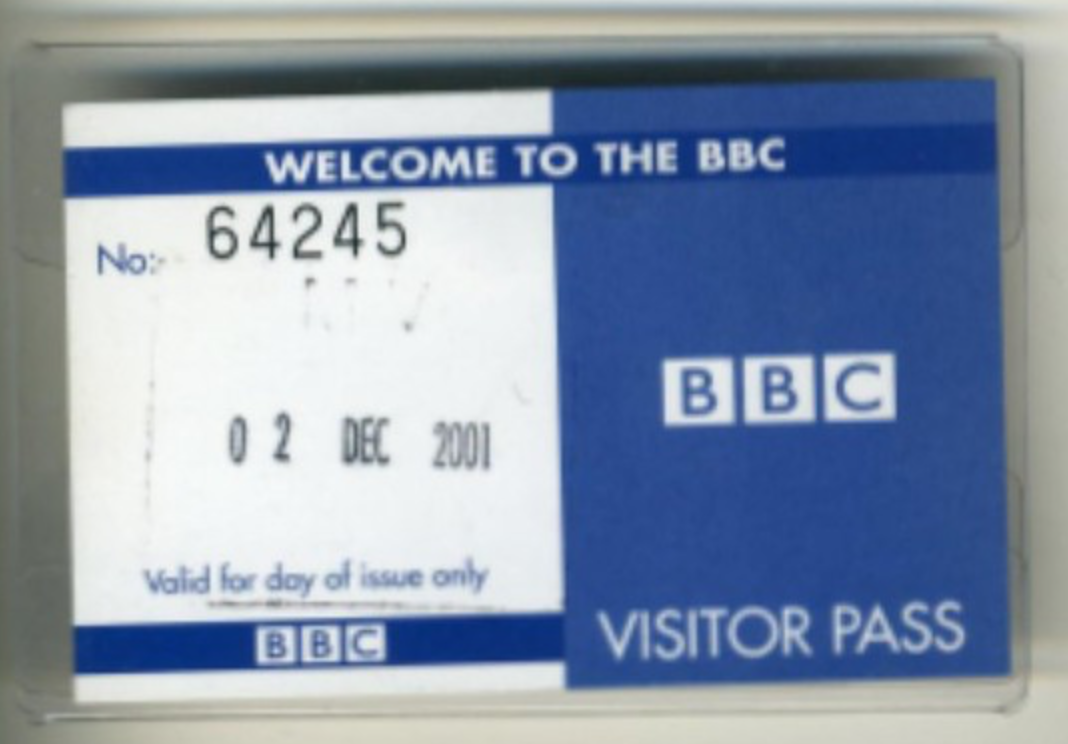 You may have read that Peel sessions were recorded in strict 4-hour windows, and this is true. From load-in to load-out, you are on the clock and, to be honest, I can't really remember too much about the session itself, just odd fragments from the day. Likely this is because of the mixture of adrenalin and nerves we all experienced on the day.
I do remember that George Harrison had died a few days earlier, and that the studio we were recording in had a plaque outside the door commemorating the fact that The Beatles had recorded many of their sessions in the same room. That was a bittersweet thrill, but it did nothing for our nerves. No pressure!
I also remember that the control room door was covered with stickers from bands who had also recorded there, and that one of us asked about recent sessions, who had been good, and so on. PJ Harvey had apparently been in not long before. Her roadie had wheeled in a massive Orange stack, she'd belted out 4 songs in 15 minutes, and then left without hearing the mix. Her session was done and dusted in under an hour and she was, we were told, brilliant.
Jimmy then asked who were the smelliest band they'd ever had in, and without any hesitation the engineer fella said, "The Strokes".
(Some of this information may win you a pub quiz one day, so feel free to make notes.)
All of this happened before smart phones were around, so we didn't end up taking many photos. But here are a few of the room with all of our gear set up.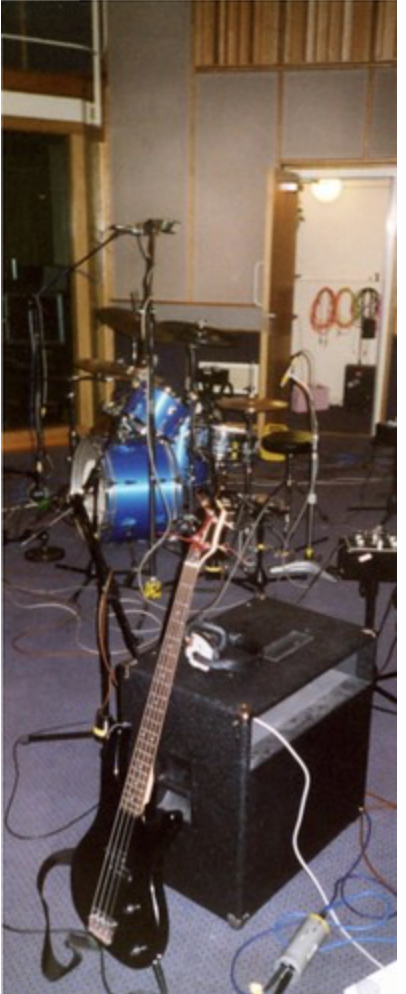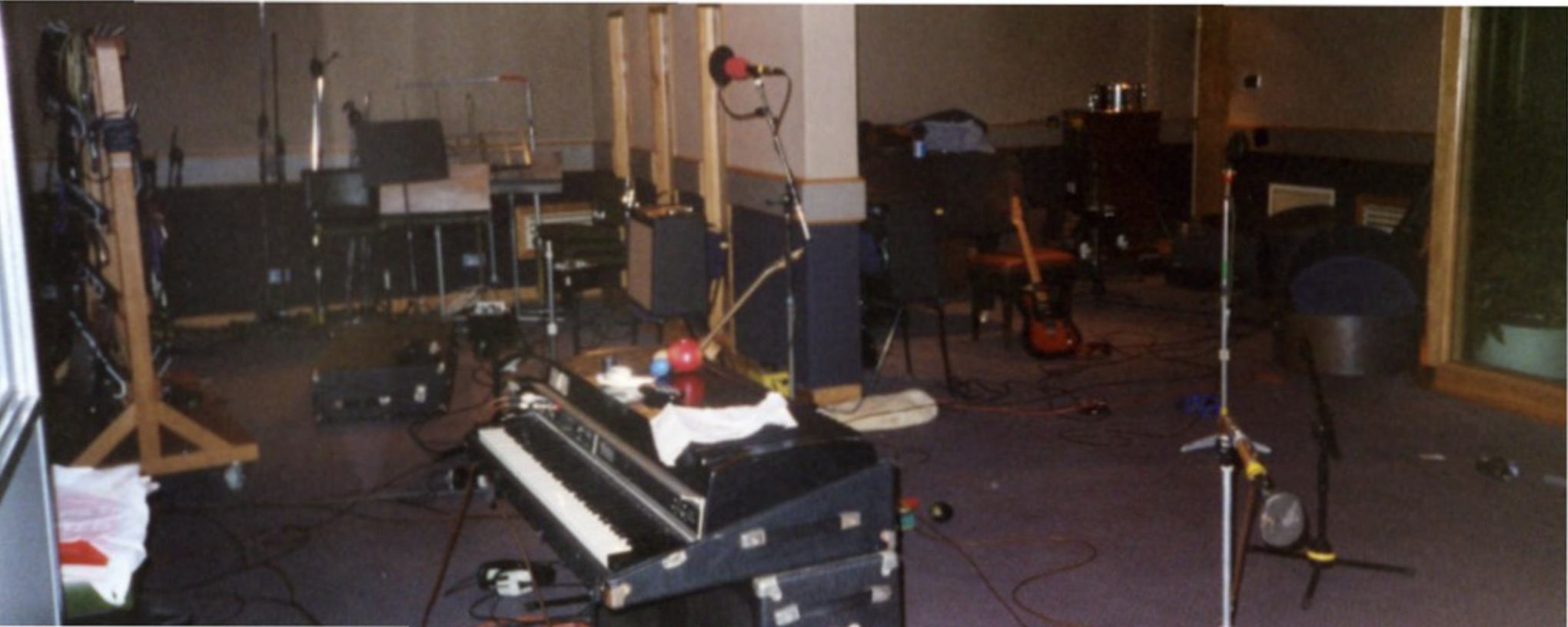 The first 90 minutes or so were a whirlwind of set up and line checks, before eventually the red light went on and we were up.
We played 5 songs in about an hour, doing them first with guide vocals, before adding our three/four part harmonies on top. I think we then had time to add a few bits of percussion, but I can't be sure. Next thing you know, time is up. Those BBC engineers don't hang about.
We were then unceremoniously kicked out of the studio while the session was mixed - this seemed to be fairly common practice, but they may have just wanted to mix in peace without having to answer more stupid questions.
With about 30 minutes of the session time to go, we were invited back in to listen back. It sounded pretty great through those big BBC speakers. I do remember the engineers switching between the huge, posh studio speakers and a pair of tiny, crappy speakers sat on top of the console, and asking why they did that. The guy said something like, "This has to sound good coming from the radio of a Ford Fiesta doing 70 MPH on the motorway". I've since noticed similar set ups in pretty much every studio I've been in since.
Once the playback had finished, that was our time up.
We packed up, said our goodbyes, and left. We were back in Birmingham by the early evening, almost certainly via a pub.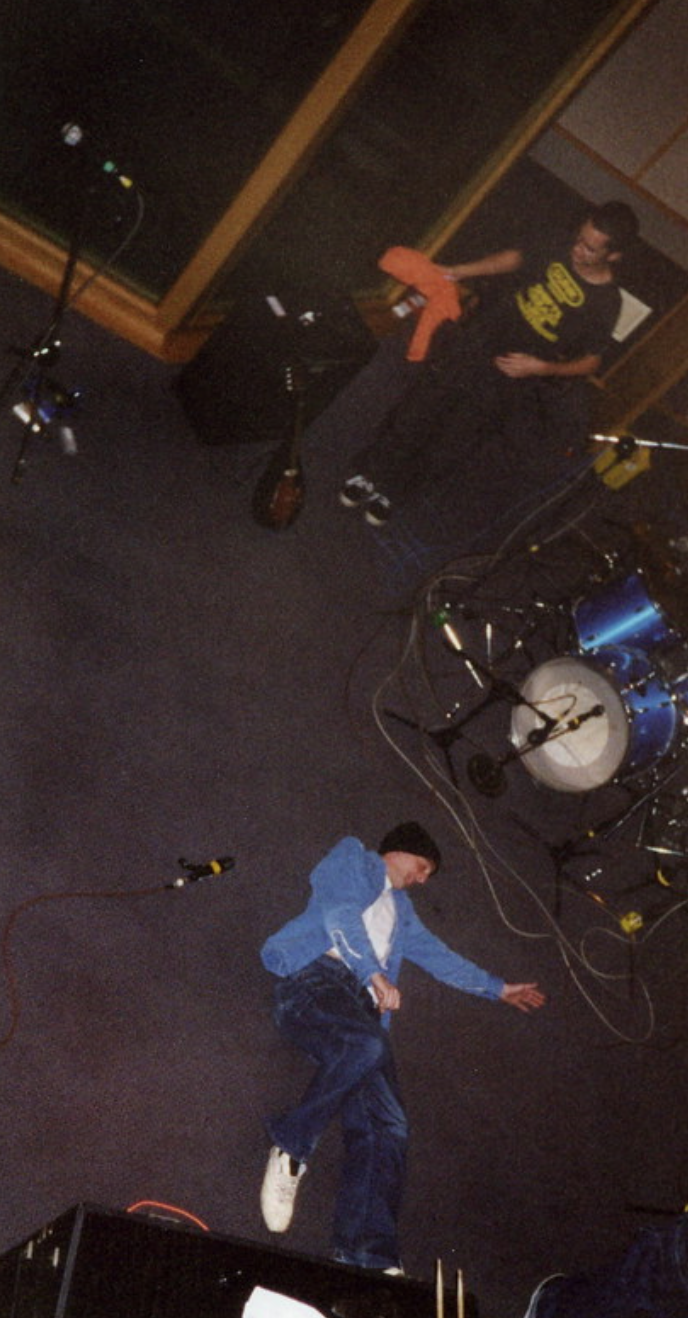 When the show went out on 22nd January the following year, we gathered at my house with some friends to listen to it together.
If you listen to the YouTube link above, you'll hear that just before the first track, Peel struggles with the tape machine and the song doesn't play! That was a heart-in-mouth moment, but eventually he got the thing working. Looking back now, it's cool to be part of one of his infamous battles with audio technology.
The rest of the show unfolded without a hitch, and we had the thrill of hearing ourselves on Radio 1 and our '….more from them later in the programme' moment.
At the time, the house I shared with Jimmy often doubled as a recording/rehearsal studio. Here are some photos of us from around this time.
Behind Jez in some of the photos you'll see a 1950s Radiogram. I had bought this in a charity shop for £40. This was the radio we used to listen to the session - finding Radio 1 somewhere on the UHF dial, if I recall correctly. It was a lovely old valve thing, and very loud.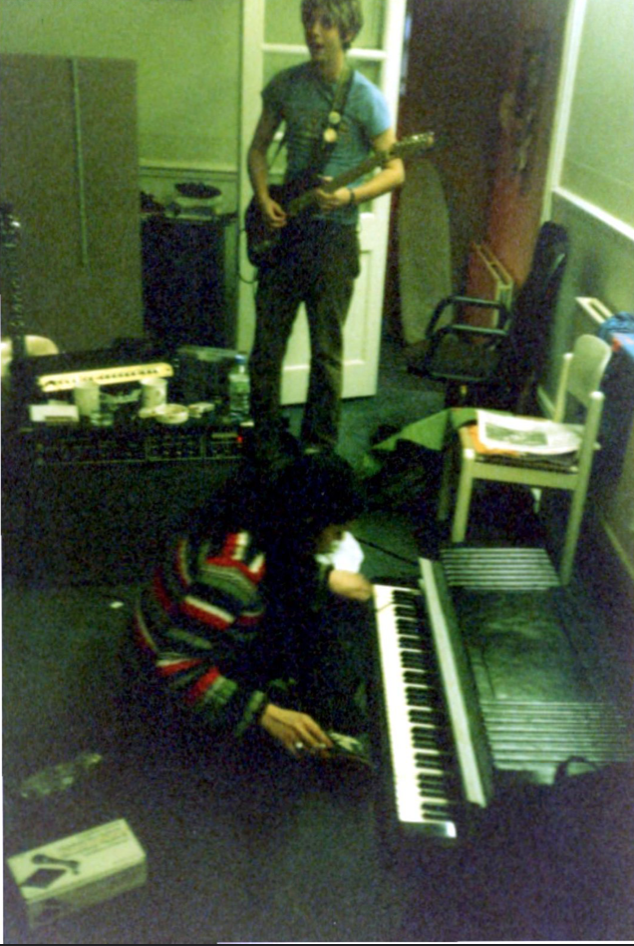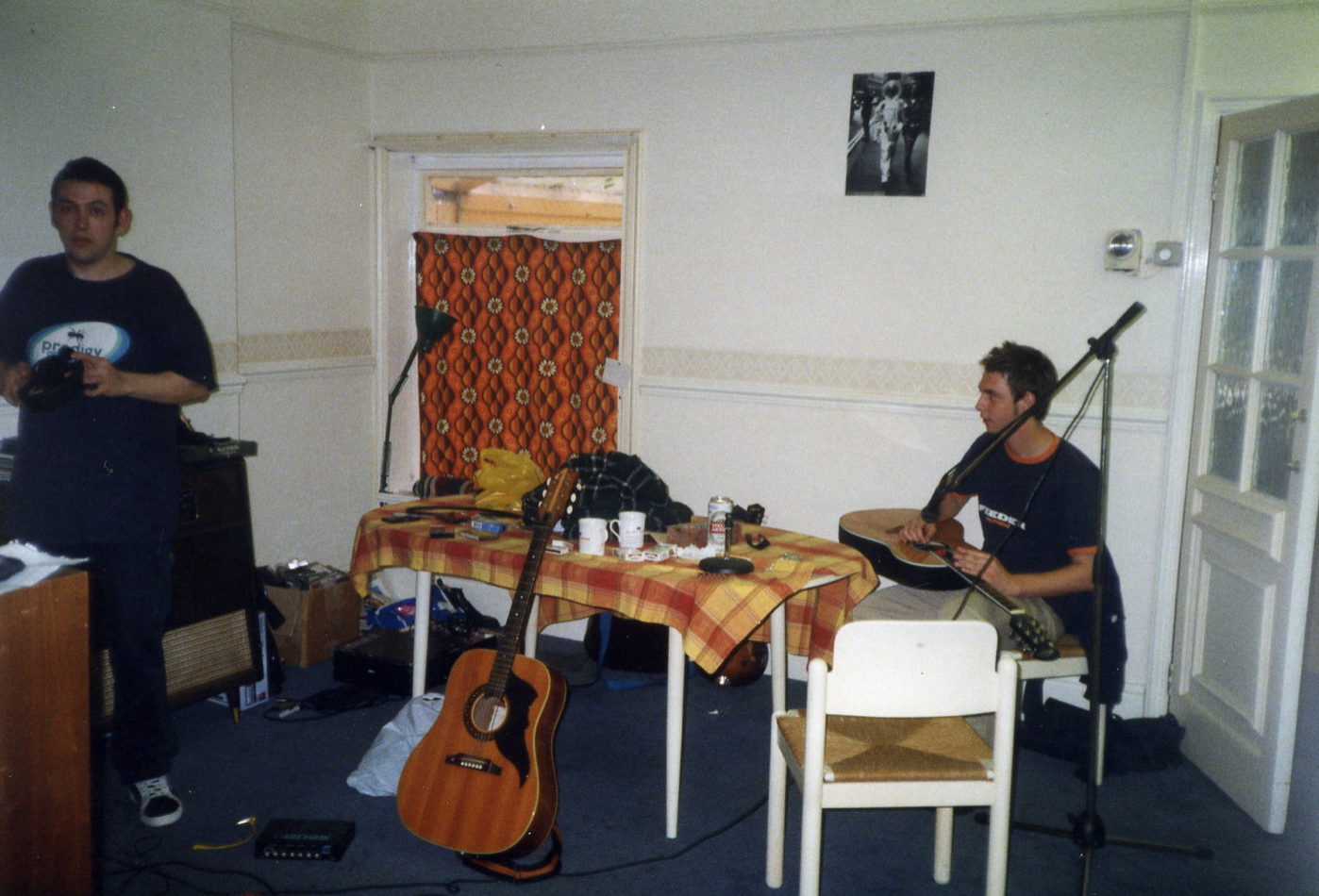 The couple who lived next door to us at the time were pretty crazy, and on the evening the session was broadcast they came home from the pub, steaming drunk, and had a huge row in the house, and then another one in the street, and then somehow locked themselves out of their own house.
When they hammered on our door for assistance, we all helped them get back in by forcing open their back door. They said thanks, goodnight, and went inside
….before coming back 5 minutes later to accuse us of breaking in (!?!).
And then the police turned up.
So, our big evening ended with us talking to two coppers, who were not only sceptical about our claim of having just been on the wireless, but unsure about what that had to do with the alleged break-in. They had a point, I suppose.
No charges were brought.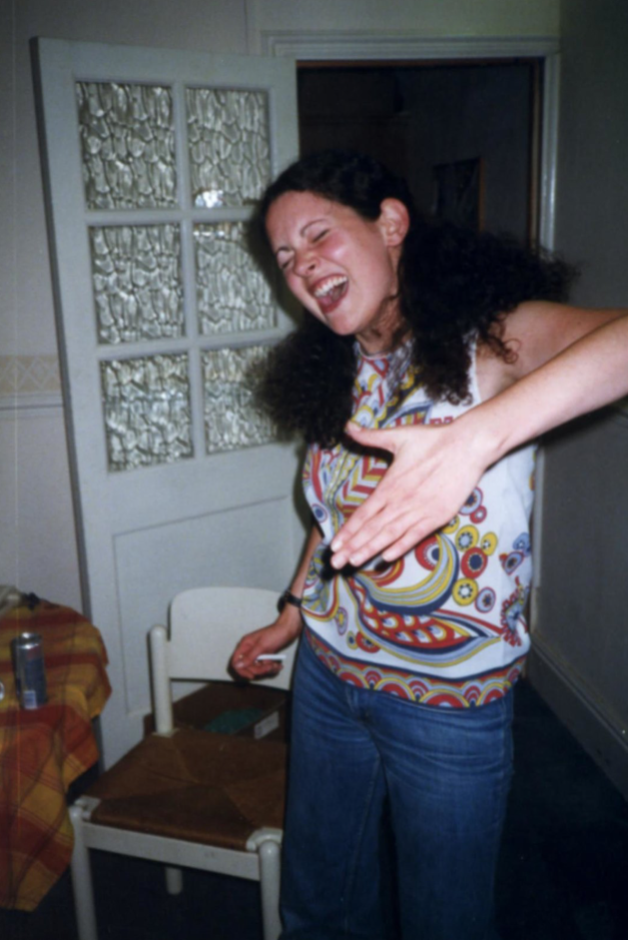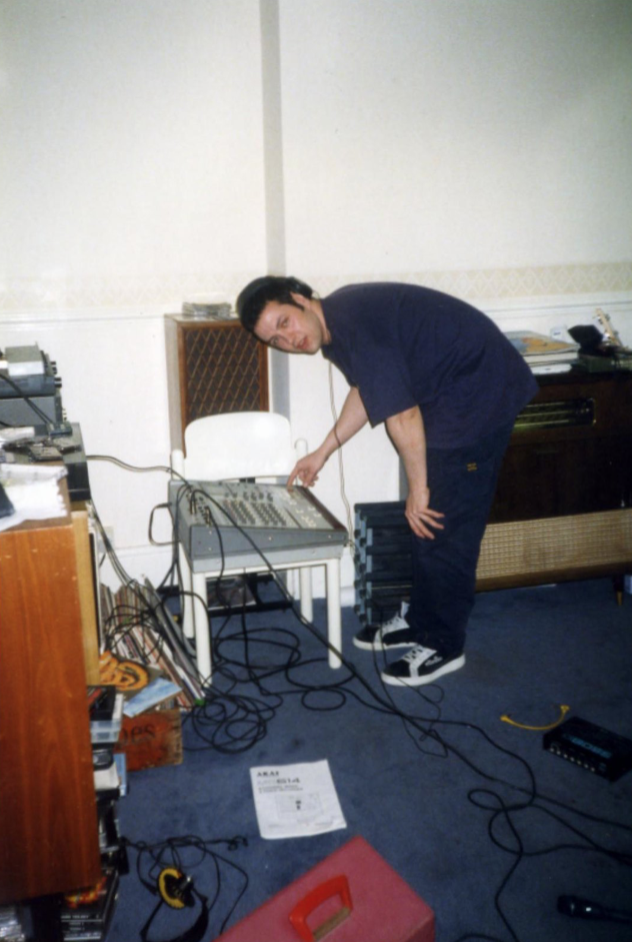 Shortly after the session was broadcast, we got served with a cease and desist order from another Buick 6 and were forced to change the name of the band.
We ended up signing with Iron Maiden's management company, leading to several Kit Kat advert moments at BMG, and no record deal. At some point around this time, we co-headlined a festival with Coldplay (whatever happened to them?), and then spent a week recording in a studio with S Club 7 next door. We also found ourselves recording a 2nd John Peel session, under our new name.
But these are stories for another time. Maybe when the 20th anniversary of those things roll around.
Although I can't quite believe that so many years have gone by, I'm still very proud of what we achieved together and that we actually did this stuff. Because of the music we played (harmonies, country, folk..), we were wildly out of step with a lot of what was 'current' at the time, so the fact that we made headway at all is kinda remarkable. Often told we were 'too country', we stubbornly stuck to our guns and carried on playing the music we loved. There's something to be said for that.
I guess this tale is also testament to the tireless work of John Peel. You really could give that man a record and end up playing your songs on Radio 1. It's pretty wild that such things are possible.
In Ken Garner's book of Peel Sessions, you'll find the Buick 6 entry on page 263. It's just below Tim Buckley, and a few lines above The Butthole Surfers. That'll do.
To Anna, Jimmy, Jez, and Phil, with love. For a little while there, it all came together x