Harkive 2019
Harkive 2019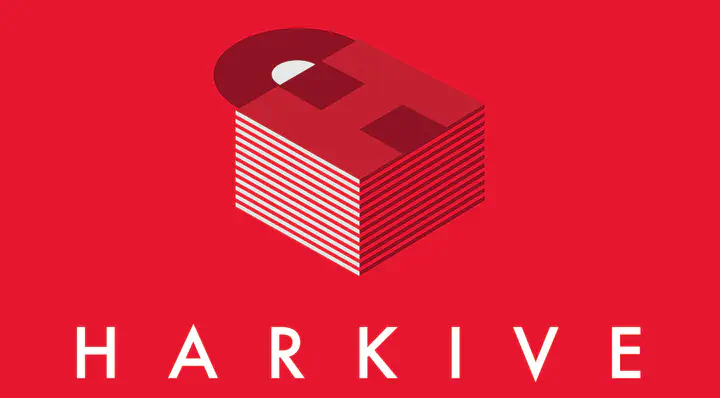 My annual research project, Harkive, runs again on 23rd July. Here is some information about it.
What is Harkive?*
Harkive is an annual online research project that gathers stories about How, Where and Why people listen to music across a single day. Since launching in 2013 the project has gathered around 10,000 stories, from people all over the world. This year Harkive takes place on Tuesday 23rd July – We'd love to hear your story.
The project is interested in how music plays its part in your day on 23rd July. Which technologies, formats and services you use, the places you find yourselves in, how music accompanies you as you move through your day, and – of course – how music makes you feel.
How do I get involved?
Joining in with the project is easy. You can do so simply by adding the #harkive hashtag to your music-related posts on Twitter, Instagram and Tumblr. Alternatively, if you want to write something a little longer, you can email it to us, or send it via this online form. Stories are also accepted as posts on the Harkive Facebook wall.
You can post as many entries as you like across the day, and you can write as much or as little as you like. Feel free to include photos, links and other digital media. There is more detailed information on how to tell your story here. You can also read some example posts that have been collected in previous years, from musicians, writers, technologists, promoters, and others.
Why does Harkive gather this information?
Harkive is part of my ongoing research in the Birmingham Centre for Media and Cultural Research at Birmingham City University. My research explores the cultural, technological, economic and social factors surrounding popular music consumption in the digital age, and his particular interest is the role digital, data and internet technologies play in the ways we listen. You can read more about that research, and explore the results of my analysis, by using the new Harkive Data Explorer application. You can find more detailed information about the research ethics of this work here.
As part of my research there is also a Music Listening Survey. It takes around 5-10 minutes to complete, and you can do this before or after 23rd July. If you do not wish to complete the survey, don't worry: you can still contribute your story on 23rd July. If you've completed this survey in previous years, please do take another pass at it – it will be interesting to see if things have changed for you.
New for 2019 is an additional element of Harkive to join in on. The project will be collecting audio scrobbles and details of record collections, to help further build up the picture of the Harkive community's listening world. For more information on this new element of the project see this post on the Harkive site. Alternatively, just complete this simple form to have your data included.
Need more information?
If you have any questions about Harkive, or the research surrounding it, please feel free to email info@harkive.org or say hello on Twitter @harkive
Join in!
I'm looking forward to once again hearing your stories in this, our 7th year. Please do consider joining in, and please do tell your friends, share this post, and generally spread the word.
Thanks!