Cheltenham Festivals Multi-Festival App
Cheltenham Festivals launch updated version of mobile app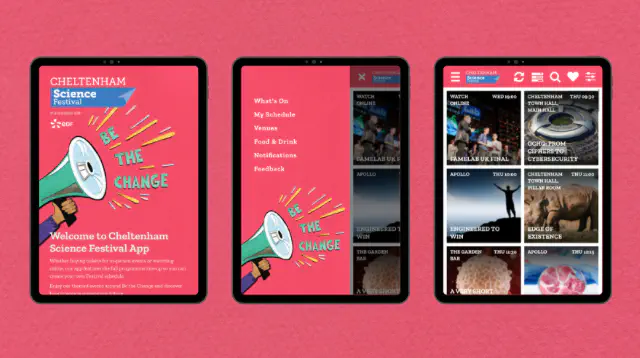 Over the last 3 years I have been working with my BCU colleague Prof. Nick Gebhardt on a project-within-a-project that looks at the use of mobile technologies and apps at music festivals.
The last 18 months have of course been extremely difficult for festivals and live music in general, with many shut down almost entirely by the COVID-19 pandemic. As a consequence, much of our research activity has stalled. However, we have maintained our relationship with Cheltenham Festivals and our technology partner, 1UP, and have continued to discuss possibilities.
One such thing was to develop the mobile app we worked on in 2018/19 for the Cheltenham Jazz Festival in an attempt to scale it towards the rest of CJF's offer (Science, Music and Literature). The team at 1UP have done a fantastic job, and today they launched the multi-festival version…and just in time for the digital-only 2021 Jazz Festival!
You can read about the app on the Cheltenham Festival's website, and from there follow links to the Apple/Google stores.