American Portions - out today
The 3rd album by Independent Country has landed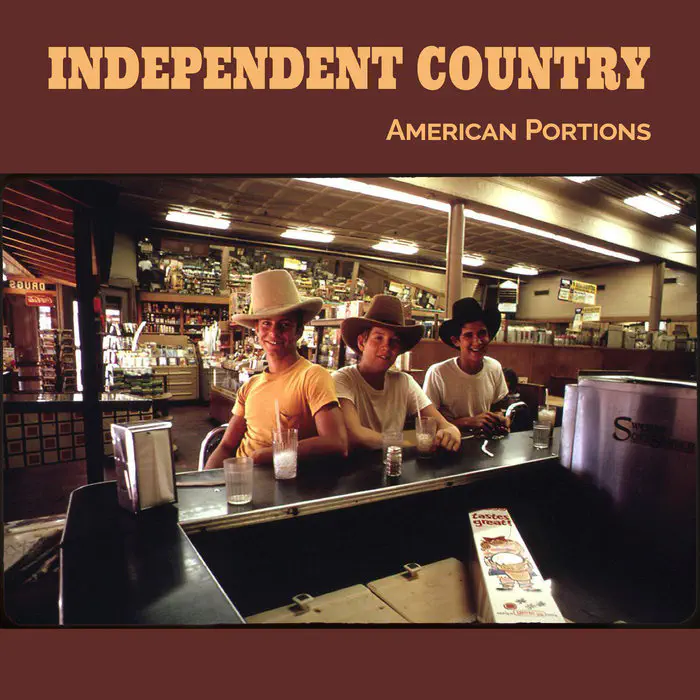 As a proud 1/6 of the Birmingham-based Country Rock band, Independent Country, I'm delighted to say that we have a new record out today. Here's the blurb from the band's website:
This time, we've gone Stateside and have taken on some US Alternative and College Rock favourites. Nirvana, Pavement, Pixies, Dinosaur Jnr, Queens of the Stone Age, REM and others are all given the full Independent Country treatment. 11 tracks, clocking in at around 40 minutes, and packing a mean punch.
The record is now available to stream on our Bandcamp page, where there are also CD copies available. The CDs come in a lovely gatefold sleeve with a full colour booklet, and there's a bonus track not available on streaming services. You can pick the CD up for £11 (+ postage), or you could go for the £25 Full Discography bundle – this gets you CD copies of American Portions, our previous two albums (TrailerParkLike and True Adventures), and the Brassneck EP. You've also find the record on other streaming services, such as Spotify.
Links to American Portions on other streaming services are here: https://distrokid.com/hyperfollow/independentcountry/american-portions
Now that we've let this one fly the nest to make it's way in the big, bad world, we'll be swiftly moving on the next one.